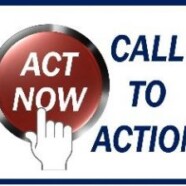 The Hyde Amendment and similar laws have protected taxpayers from funding elective abortion for 45 years. Certain members of Congress want to take away these laws that Democrats and Republicans have supported for nearly half a century. Billions of taxpayer dollars could be used to pay for abortion. It is critically important for Catholics to send a strong message before Congress moves forward to impose taxpayer-funded abortion. The following tools can be used to raise awareness. We urge you to please sign the petition at NoTaxpayerAbortion.com.
---
Religious Freedom Week 2021: Solidarity in Freedom takes place from June 22-29. The Week begins with the Feast of Sts. John Fisher and Thomas More, ends with the Solemnity of Sts. Peter and Paul, and includes the Feast of the Nativity of St John the Baptist. During Religious Freedom Week, Catholics are encouraged to pray and act each day for religious freedom. The Pray-Reflect-Act series aims to help Catholics build solidarity with people of faith who are persecuted abroad and find strength to carry out the mission of the Church here in the United States. Additional information can be found here.
---
More resources and information about current issues can be found at the United States Catholic Conference of Bishops website: https://www.votervoice.net/USCCB/home
---
The National Right to Life Committee also has a Take Action Page with links to current legislation, your elected officials and petitions.