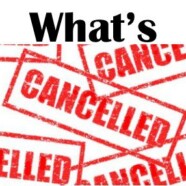 At the close of business today, the office will be closed through March
27th in keeping with the Diocese of Charleston's efforts to reduce the
spread of the COVID-19 virus.  If you have questions, please email
Office@HolySpiritSC.org and either Sharon or Mary will answer.  You may
also call the office at (843) 768-0357 and the answering service will get a
message to us.
In addition, for the next two weeks all Parish events, including the Parish
School of Religion, are cancelled. We will reassess the situation at the
end of that time and decide when events will resume.
However, at this time daily Mass and weekend Mass will be held as
scheduled, unless we are directed differently by the Office of the Bishop.
Thank you for your patience during this time.
Al cierre de los negocios de hoy, la oficina permanecerá cerrada hasta el 27 de marzo de acuerdo con los esfuerzos de la Diócesis de Charleston para reducir la propagación del virus COVID-19. Si tiene preguntas, envíe un correo electrónico a Office @ holyspiritSC.org y Sharon o Mary responderán. También puede llamar a la oficina al (843) 768-0357 y el servicio de respuesta nos enviará un mensaje.
Además, durante las próximas dos semanas se cancelan todos los eventos parroquiales, incluida la Escuela de Religión Parroquial. Volveremos a evaluar la situación al final de ese tiempo y decidiremos cuándo se reanudarán los eventos.
Sin embargo, en este momento la Misa diaria y la Misa de fin de semana se llevarán a cabo según lo programado, a menos que la Oficina del Obispo nos indique lo contrario. Gracias por su paciencia durante este tiempo.